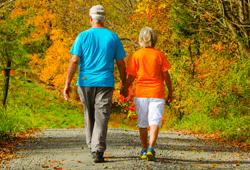 What happens when you put RIT in your will? You make a difference to students, and you create a legacy that tells the RIT family what matters to you.
Including RIT as a beneficiary in your will - creating a bequest - is easy. Simply speak with your lawyer when you create or review your will, and let them know you want to make a bequest to RIT. You can choose an area of the university that matters most to you - your college or degree program, a club, a sports team, or even a building or laboratory. Then choose whether you want to give a specific amount of money, a specific asset or a percentage of your estate.
There are many reasons bequest are great options for making a gift to RIT:
They are easy to execute in your estate documents
They can be easily changed if the circumstances warrant
The assets pass directly to RIT and bypass probate
And perhaps most important, many people use a bequest to make a more significant gift than they could make in their lifetime.
Contact RIT's Office of Planned Giving for information or questions on how to include the university in your will.
You know more than your lawyer!
If you make a bequest to RIT, please let us know so we can clarify how you want your gift used! It?s important in helping the university ensure that we are executing your wishes properly.
Ready to make a bequest? We have resources to help.
Visit RIT's planned giving resource page for informative documents to help you with your will and other estate plans.